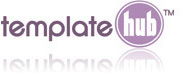 Imagine having an online solution where you can store all your printed marketing collateral, give controlled access to these items to users across your company. With templateHUB™ you can. These items can be personalised with text and images, proofed online and ordered.
This solution is ideal for marketing departments who want to control the ordering of printed collateral throughout their organisation. The solution can be branded to your brand, see example below:
Features of templateHUB™ include:
:: Brand protection & consistency
:: Advanced online document construction & personalisation for local markets
:: Instant job proofing
:: Online job tracking
:: Ease of use
:: Order management approval process
:: Unique personalisation capabilities of images and text
:: Budget controls by user to manage print spend
:: Permissions based access to print items
There's no better time to get behind digital print and there's no easier way than The Digital Print Hub.